High Efficient Grinder
Company Information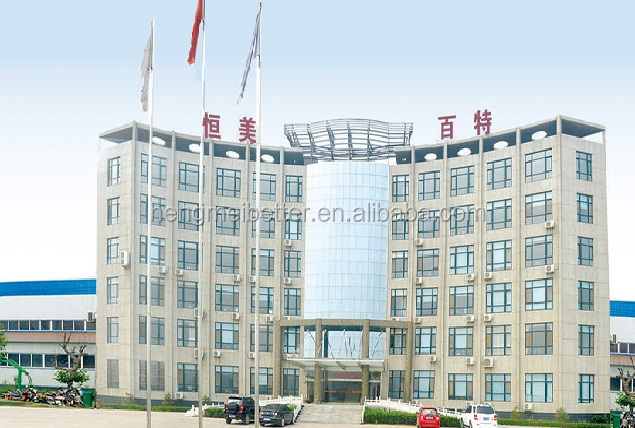 Hengmei Better is a professional manufacturer of varies kinds of pellet mills, such as wood pellet mill ,straw pellet mill, biomass pellet mill and so on, feedstuff machinery, organic fertilizer machinery, broken machinery, construction crushing and recycling working station. etc..
Product Description
Parameters of wood crushing machine



FJT40

7.5

φ5 0.1 - 0.3

FJT50

11 / 15

φ6 0.2 - 0.4

FJT65×27(belt)

22

φ6 0.5 - 0.8

FJT65×27

( direct connection)

22

φ6 0.6 - 1.0

FJT65×55

37 / 55

φ6 1 - 2

FJT65×75

55 / 75

φ6 1.5 - 2

FJT65×100

90-110

φ6 2 - 3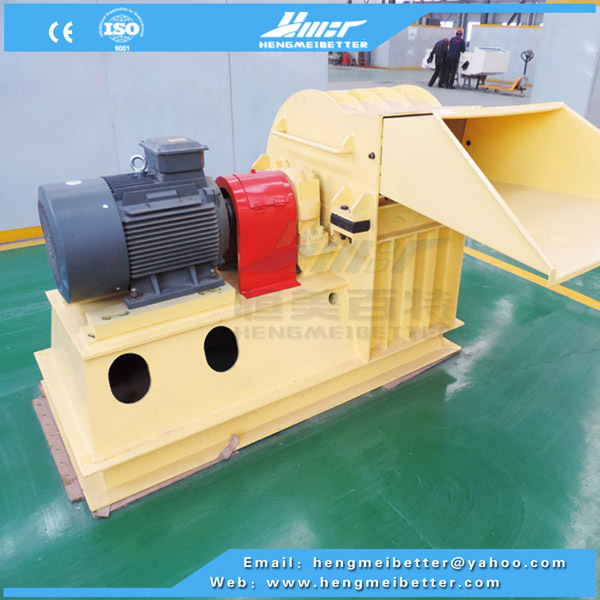 1.Wood
crushing machineis the most ideal grinding equipment of all kinds of wood pieces,wood shavings,grass,straw,stalk,corn,weeds,soybean,PVC foaming board,rubber and so on.it adopts water cooling structure inside, avoiding the damage to machines of friction high temperature ,which is mainly used in wood factory,fodder factory, cultivation factory, organic fertilizer factory, Chemical industry and so on.
2.After smashed by hammer crusher, the powder size is from 1.5-3mm.we can make right screener at the hammer mill bottom according to materials moisture and Characteristics .
3.The hammer for high quality wood crusher crusher hammers and screener are made by our CNC systems, through high technical heat treatment, standing out from other suppliers is that we could ensure its high precision and durable working efficiency .
4.Hammer crusher is hot selling 2000sets per year , we have big discount for old customer , for any questions, please feel free to ask me for questions.
Our Services
1.Presale Services.according your special demand , provides you with the program design and technological flow design; choose the most suitable equipment for you;
2.Sale Services. sends professional Technicians to the job site for guiding the installation and adjustment and training operators, finishing the check and accept together with you.
3.Aftersale Services. Whenever you need us, for installation, maintenance, or proper use of our company machines, we will be right there for you. In addition, we own consummate after sales service, technical support and full spare parts supply, which will keep the equipments and system in a good working condition .
FAQ
1. What's the delivery time?
We will deliver the product in 7-15 days after receiving the deposit.
2. What's your payment terms?
We can accept various payment terms if it is convenient for you.
3. Can you send the sample first?
We can send the sample first for you.
4. what's your MAQ?
Our MAQ is 1 set.
5. What's the lifetime of the wearing parts?
The material of our product is of high quality, and the lifetime of our wearing parts is twice longer than the others,including the roller skin, die and bearing.
6. What is your warranty?
13months except the spare parts.
7. Are you a trading company or a mnufacture?
We are manufacturer since the year of 2003 in machinery producting line.
8. Will yousend engineers to install the plant?
Of course yes,but at an extra cost will be paid by customers. Or you can get local contractors to do the commissioning and we send one supervising engineer.
9. How can i get your company?
You can get a flight to Jinan Internatioal Airport, then have a short journey of 40-50 minutes's driving from the airport.
10. Do you have some foreign customers useing your equipments.
Yes , we have customers all over the world.
Contact
+8618615521152
Hengmei Better Co.,Ltd

Service line:+8618615521152

TEL:+8618615521152

MOBILE:+8618615559322

FAX:+8653183482688

Email:amy@hengmeibetter.com

ADD:Taohuashan Park, Zhangqiu city, Jinan City, Shandong Province, China
Fill order details:
Contack wit HMBT
Hengmei Better Co.,Ltd
Service line:+8618615521152
TEL:+8618615521152
FAX:+8653183482688
E-mail:amy@hengmeibetter.com
ADD:Taohuashan Park, Zhangqiu city, Jinan City, Shandong Province, China